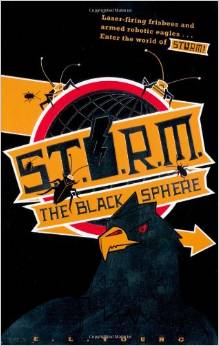 S. T. O. R. M.'s third mission takes them to Switzerland
STORM are . . .
Will Knight: 14. Inventive genius. Creates cutting-edge gadgets. Andrew Minkel: 14. Software millionaire. Founder of STORM. Gaia: 14. Brilliant chemist with a habit of blowing stuff up.
Six scientists were working on Project FIREball. Now five are dead and one is missing. Carrying plans for a world-changing technology he is wanted by MI6, the CIA and an unidentified killer. But what was the ill-fated project? Who wanted the scientists dead? And where is David Wickett now?
S. T. O. R. M. head to the Swiss Alps to join the high-stakes manhunt on their most dangerous mission yet.
Read more here. Buy ebook here. Buy Kindle edition here.
Goodreads reviews:
Alex Rider– except 5,000,000 times better! SO GOOD!

This series keeps getting better. Love those gadgets! The evil people are really despicable in this story.